Fire Suppression System

Automatic Fire Suppression Systems :- HFC 227, Kitchen Hood & Restaurant, Quick Response Life Safety , Foam, Gaseous,Clean Agent for paint booths, data Centres, Steel Plants, Power Plant, Refineries, NTPC, National Thermal Power Corporation, Kitchens, Electrical Panels, Server Rooms etc.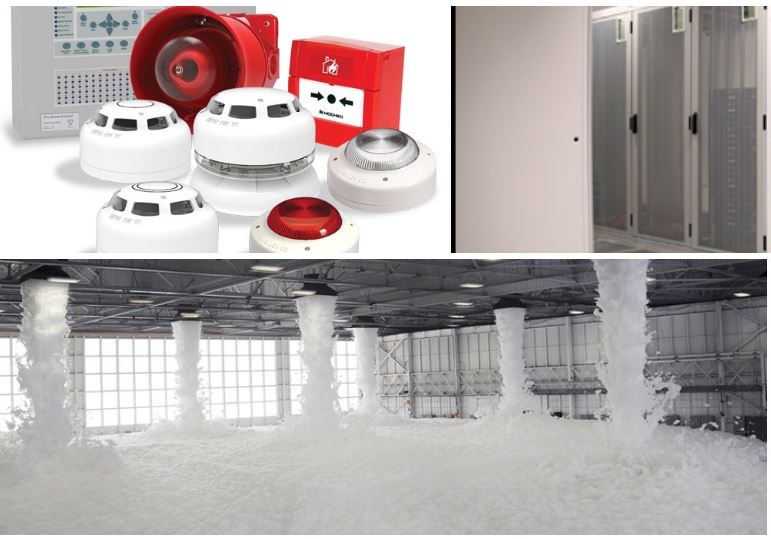 Gas fire suppression systems are perfect for securing resources where water may represent a hazard. IT, Data and Communication territories are the most widely recognized hazard applications.Gaseous Fire Suppression or Clean Agents fire concealment are terms used to depict gases used to smother fires. Commonly vaporous specialists work in one of two different ways, the first is to latent the air diminishing oxygen levels to a level that will never again maintain ignition, the second is to respond artificially with the fire retaining warmth and causing the fasten response of burning to separate. Fire concealment frameworks for server rooms and server farms are fundamental to the server room itself. A fire concealment framework will consequently douse a fire without the need of human intercession. Fire concealment frameworks for server farms must be reasonable for clean air conditions, as server rooms and server farms are generally involved by personnel.Gaseous fire concealment, likewise called clean operator fire concealment, is a term to depict the utilization of dormant gases and concoction operators to quench a fire.
Foam intensifies the effectiveness of water in fire suppression systems by breaking the surface strain, making the beads littler, and improving cooling of the water. Foam Fire Extinguishing System is partitioned extensively into two classifications as per the synthetic included, to be specific Air Foam Fire Extinguishing System and Chemical Foam Fire Extinguishing system.Chemical Foam Fire Extinguishing System is viewed as outdated and has by and large been supplanted via Air Foam Fire Extinguishing System. Being expected essentially for Flammable Liquids, Air Foam Fire Extinguishing System is introduced at organizations, makers and capacity site of explosives and combustibles . The framework includes Water Source, Fire Pump, Air Foam Concentrate, Proportioner, Foam Maker, Foam Dischange Outlet Control Panel, Pipe, Electric Wire, and so forth. Froth storm frameworks are predominantly reasonable for vast applications where you can't utilize water or gas. These have a tendency to be outer, for example, transformers, oil tanks and oil capacity silo's. A straightforward sprinkler compose application scatters a froth think blended with the water to give the common extending operator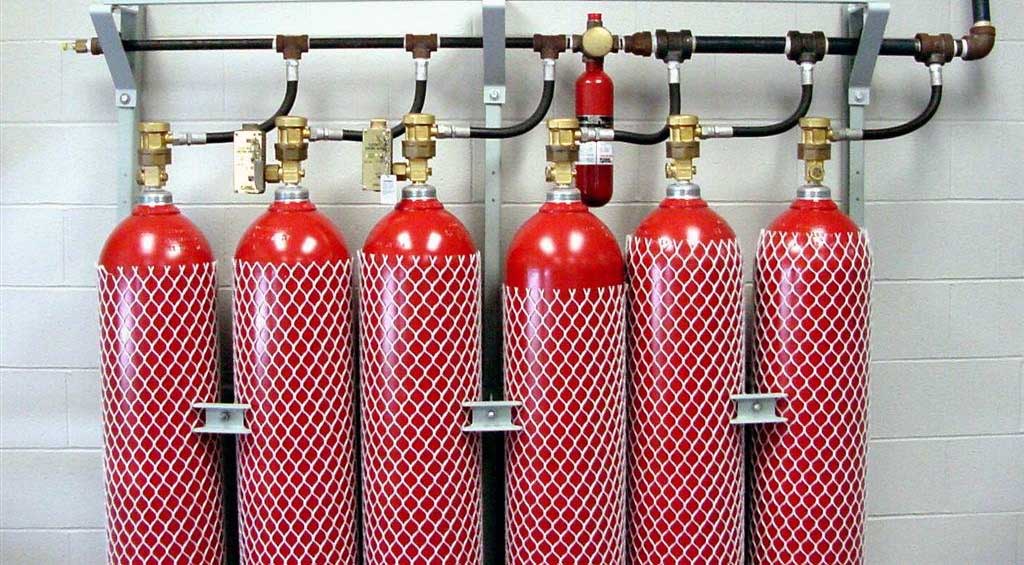 Carbon Dioxide (CO2) is a phenomenal fire stifling operator. It has been utilized in the fire assurance industry for a long time, and is recorded under NFPA-12 Carbon Dioxide Fire Extinguishing Systems. It smothers a fire by cooling and suffocating the fire, subsequently expelling the fundamental oxygen and warmth it needs. CO2 fire concealment frameworks are a perfect answer for neighborhood fire concealment applications. This operator is appropriate for both nearby applications and in addition add up to flooding applications. The CO2 fire concealment specialist is one of the most established and best putting out fires arrangements utilized inside this industry. Carbon dioxide (CO2) is a drab, scentless, electrically non-conductive gas that is profoundly proficient. Dousing specialist CO2 has been utilized for over 80 years and was the principal vaporous operator utilized for flame concealment. It tends to be utilized for nearby application and aggregate flooding frameworks and is suited to an extensive variety of uses and dangers, CO2 has a high rate of extension empowering quick fire concealment and gives an overwhelming cover of gas that decreases the oxygen level to a point where ignition can't happen. In situations where there are few work force or none by any stretch of the imagination, you will normally discover CO2 fire concealment frameworks. The regions that you'll discover CO2 fire concealment frameworks incorporate motor rooms, generator rooms, control stations, combustible fluid storage spaces, and around expansive modern machines.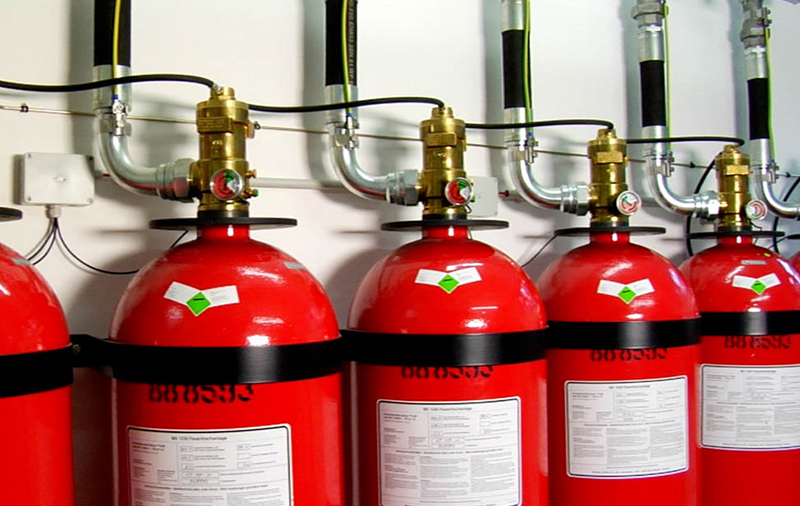 Clean Agent fire suppression systems fire supression system is affirmed by Factory Mutual (FM) and recorded by Underwriters Laboratories (UL) for Class A, B and C fires. Ok for use in possessed regions at the outline fixation, the framework secures basic foundation and conveys compelling resource insurance. The framework utilizes fire extinguishant which has zero ozone consumption (ODP). This dreary, scentless specialist vaporizes upon release and retains warmth to quickly smother fire while leaving no deposit to tidy up. It is electrically nonconductive, won't short-out electronic hardware or thermally stun sensitive hardware bringing about less harm to basic hardware, encouraging a considerably shorter recuperation time and lessening downtime.? . There is a variety of framework operators available, and it is critical to utilize the correct specialist for the particular peril being secured. .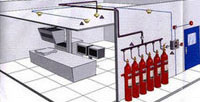 The Kitchen fire suppression systems is intended to give fire security in hoods and conduits of cooking machines . Danger of flame peril ends up being exceptionally hazardous in the cutting edge business kitchen. Fire in kitchen is for the most part because of consuming of oil. Anyway oil and fats consume at generally high temperature and thus once they burst into flames, stifling them is exceptionally troublesome. Open flares, super hot cooking surfaces what's more, a vigorously oil loaded condition enable the kitchen to flame to spread rapidly and have turned out to be exceptionally hard to douse. With the plan to secure present day kitchens from such dangers we have created KITCHEN FIRE SUPPRESSION SYSTEM.
Fire suppression systems systems are utilized to douse or keep the spread of flame in a building. Concealment frameworks utilize a blend of dry synthetic substances as well as wet operators to smother hardware fires.Water shower storm frameworks are normally utilized in perilous situations where fires may spread rapidly or where profitable gear encompassing the fire should be cooled. These frameworks are intended for use in an assortment of extraordinary risk applications. Numerous kinds of nozzles might be required to give a legitimately outlined unique danger fire security system. All water concealment frameworks are composed and introduced to industry gauges and controls..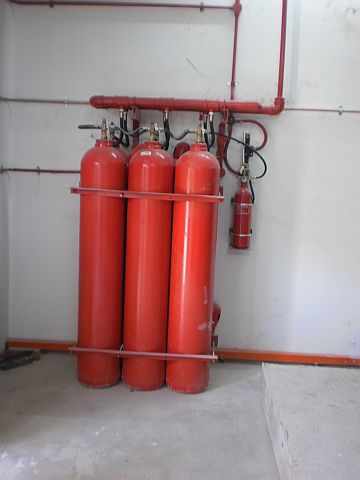 Dry Chemical fire suppression systems - Detection and Rapid Dry Chemical Fire Response . dry chemical fire suppression systems is the fact they are very economical. Dry Chemical Fire Suppression Systems are specially designed for the unique demands of the industrial, construction and mining industries. It is also useful for large, specialty vehicles. These systems use either Class ABC or Class BC dry chemical to suppress fire. Pound for pound, dry chemical suppresses more fire than any other agent, providing both rapid suppression and protection against fire re-ignition.