Fire Safety Awareness Training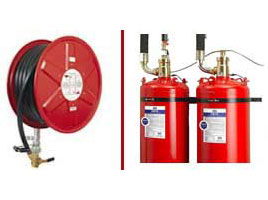 Fire Safety Awareness Training :-
Fire Mock Drill Training, Fire Safety Training, Fire Awareness Training, Fire Fighting Training.
• Fire Safety Training in the Workplace
• General Evacuation and First Response Course
• Fire Safety Adviser
• Evacuation Exercise
• Basic fire awareness training course for staff
Fire safety training for your staff
• Fire extinguisher training for staff
• Fire marshal training for staff
Who Is This Training Course For ?
All Staff
Objectives
For staff to know how to reduce fire risks, deal with fires if appropriate and escape safely in the event of fire
Course Content
• The common causes of fire
• The behaviour of fire
• Fire prevention
• What to do if a fire breaks out
• How to use fire extinguishers
• Emergency evacuation procedures
Course Benefits
The Fire Safety Order requires that fire safety training is provided to staff when they commence employment and that refresher training is provided on a regular basis.
Fire is often the biggest safety risk any businesses ever have. Without fire safety training your insurances may not be valid and your staffs are left vulnerable.
Protect your staff now and give them the best chance of escape if a fire does happen.
Fire Safety Training is not only a legal requirement; it also saves lives and protects businesses.
There are many providers of fire safety training and it is a matter of checking out those that are local to you. It is a matter of comparing quality and cost but do not forget the local Fire Service. Those with training establishments quite often run fire safety courses for outside organisations and the quality is bound to be good with the cost usually competitive.
We "Vinayak Fire Services" provide complete fire safety training at your workplace. Being at the operational fire station really adds to the authenticity of the fire safety training.
• Art galleries
• Museums
• Libraries
• Archive storage
• Computer / control rooms
• Electronics / data processing
• Insurance industry
• Military installations
• Pharmaceutical / medical
• Switch rooms
• Computer rooms
• Telecommunication centres
• Records and data archives
• Testing / imaging equipment
• Reference material
• Chemical laboratories
• Clean rooms
• Control rooms
• Flammable liquid storage
• Offshore drilling rigs
• Robotic equipment
• Textile manufacturing
• Electric utility facilities
• Media storage
• Military vehicles
• Art / artifacts / historical collections
• Business Fields
• Manufacturing Plants
• Power Plants
• Oil & Gas Plants, Refineries
• Airports / Seaports
• Railways / Metro
• High Rise Building, IT Parks
• Warehouses
• IT / Banks
• Hotels
• Hospitals
• Exhibition Centers, etc